MAIN STREET CAFE & COFFEE - 600 Main St.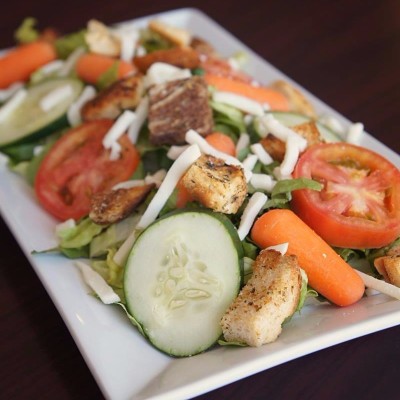 An adorable little cafe in the heart of our town, featuring sandwiches, wraps, soups, baked items, coffees and more. Each menu item is handcrafted and sources ingredients from local farmers. You'll love their gluten free options too! 
Monday-Friday: 8am-7pm
Peace of Pie Pizza - 519 Broad St.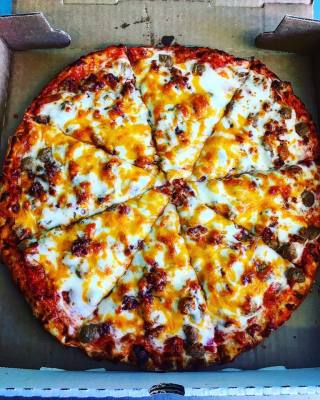 Fresh and homemade pizza, spaghetti, and sandwiches with a 70's retro feel! You will never taste a better pizza crust than this!
Wed-Thurs: 11am-8pm
Fri-Sat: 11am-9pm
The General Store & Inn - 534 Main St.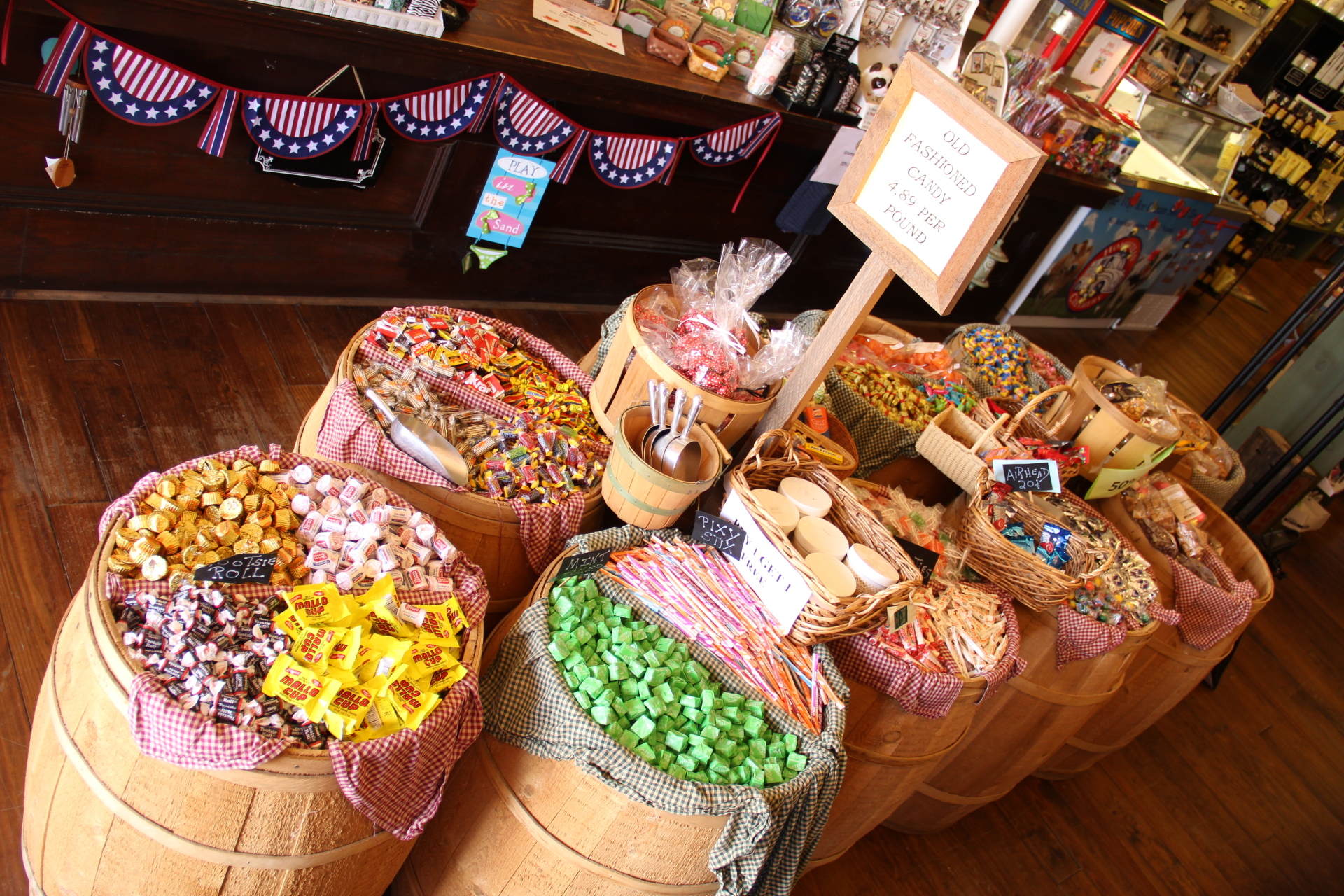 When you're feeling nostalgic and have a sweet tooth, the general store is the perfect place to go get ice cream, old fashioned candies and sodas, and of course pop corn!
Mon-Fri: 9am-6pm

Sat: 9am-2pm
Dairy Freeze - 910 Main St.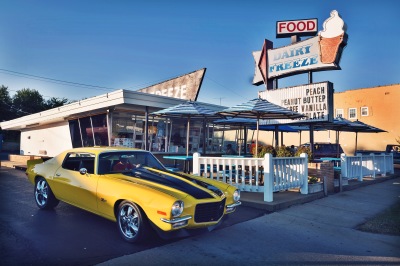 Revisit the days of bobby socks and ragtops at an authentic, 1961- vintage drive-in that's still serving the same burgers and shakes that have been drawing crowds for more than 50 years. 
  
Sun-Thurs: 10 am-10 pm
Fri-Sat: 10 am- 11pm 
Chef's Drive-In - 1101 Main St.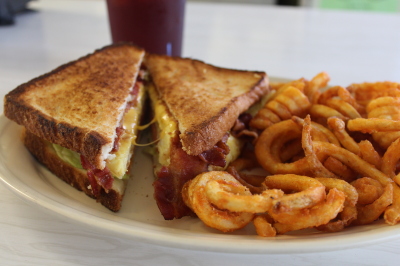 Come experience real retro at Chef's Drive-In. Gleaming counters, swiveling stools, hot dogs, fries, milkshakes, and friendly service: it's all here. (And if things look too crowded inside, just get curb service to go, and picnic at English Park right down the street!)
  
Sun-Thurs: 4:30 am- 10 pm 
Fri-Sat: 4:30 am- 11 pm
​​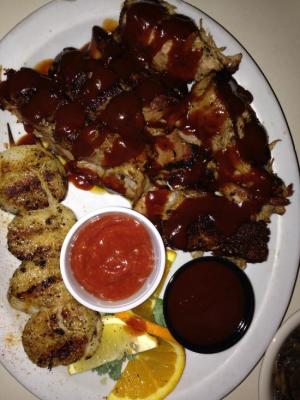 Acclaimed by local customers and online restaurant guides alike, Perky's is a bona fide landmark just north of the town limits. Enjoy seafood and steaks in a family-friendly "Roadhouse" setting.   
Tues-Thurs: 5 pm- 10 pm
Fri-Sat: 4 pm- 11 pm 
​​
Two Sisters Taproom- 2183 Lynch Mill Rd. 
Take a decor comprised of relics from Altavista history, plus an abundant inventory of projects from virtually all of Virginia's major craft breweries, and add to that an irresistible tavern-style menu, and you have a uniquely Altavista spot you'll find nowhere else. 
​​​
Sun-Sat: 6 am- 8 pm
​​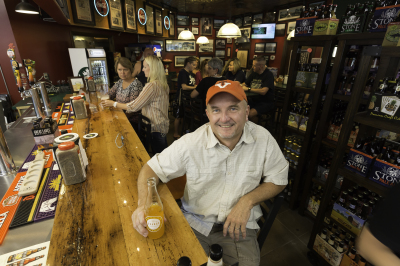 El Cerrito- 1297 Main St.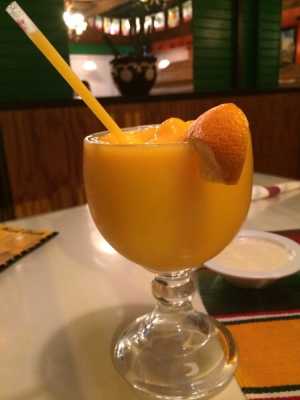 Authentic Mexican food at it's best!
Mon-Thurs: 11 am- 10 pm
Fri-Sat: 11:30 am-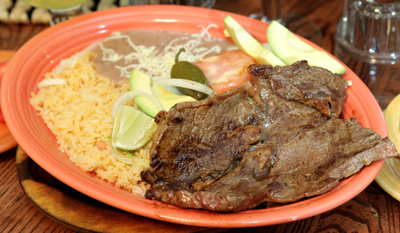 El Cazador has been serving Altavista, VA and the surrounding area for years, and has built a solid reputation ​of being the best Mexican food restaurant in our service area.

Sun-Sat: 11 am- 11 pm
​​
Tuscan Italian Grill- 2600 Dearing Ford Rd.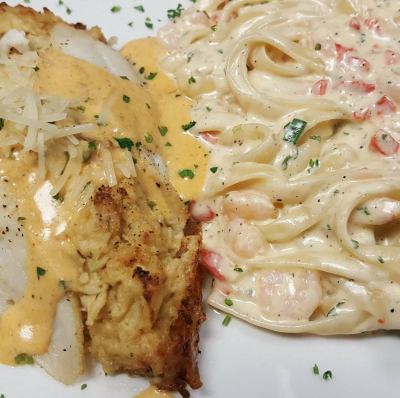 Authentic Italian and Mediterranean food,  serving pizza, pasta, seafood, and chicken dishes. You have to try their Doobie bread!
Mon-Thurs: 11 am- 9:30 pm
Fri-Sat: 11 am- 10 pm
Sun: 11 am- 9 pm
Taste of Italy- 105 Clarion Rd.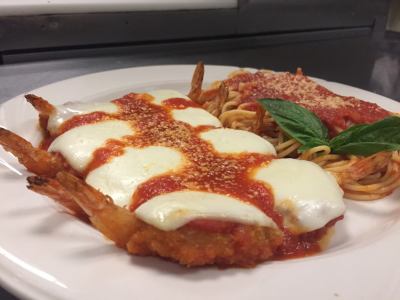 Pizza, subs, salads, pasta, and more! It's authentic Italian food!
Sun-Thurs: 11 am- 10 pm 
Fri-Sat: 11 am- 11 pm 
China Wok Buffet- 1301 Main St.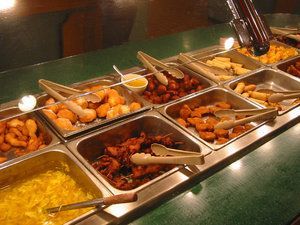 Family owned Chinese Buffet with excellent service! 
Mon-Thurs: 10:30 am- 10 pm
Fri-Sat: 10:30 am- 11 pm 

Sun: 11 am- 10 pm
Main Street Buffet- 1014 Main St.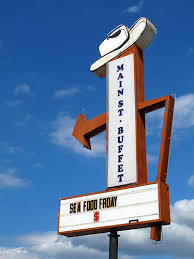 If you are looking for authentic southern food, Main Street Buffet is the place for you! This is the only place you can get fried catfish and cornbread!